Principal Investigator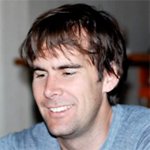 Brad is Associate Professor of psychology in the Department of Psychological and Brain Sciences, Dartmouth College. He has been here since June 2010. Previously he was senior lecturer and group leader lab at University College London and a postdoctoral fellow at the Vision Sciences Lab at Harvard University. He did his PhD at the Department of Psychology, University of California - Santa Barbara.

Present Lab Members - PhD Students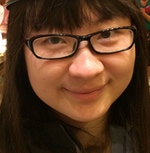 Jiahui Guo - PhD Student
What is the nature behind face recognition ability and what happens when we perceive a face? We interact with faces in our daily lives when we are on the street, at home, watching television, and even surfing the internet, but we still do not know exactly how our brains process this information. Jiahui's interest focuses on using both behavioral and neural imaging methods to understand the neural mechanisms behind face perception and recognition. She got her B.S. degree from Beijing Normal University in China and worked in Liu Lab during her undergraduate time.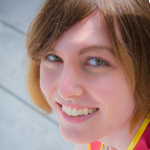 Sarah Herald - PhD Student
Sarah received her B.S. from the University of Southern California. As an undergraduate, she worked in Irving Biederman's Image Understanding Laboratory on projects related to object recognition, face recognition, and developmental phonagnosia. Sarah is interested in using behavioral and neuroimaging methods to study higher level vision as well as social perception.
Marie-Luise (Mary) Kieseler - PhD Student
Mary is originally from Germany and has received her B.Sc. and M.Sc. in Psychology from Leipzig University. Having worked with Stephen Hinshaw and Jack Gallant at University of California Berkeley, she is now a PhD student in Brad Duchaine's Social Perception Lab at Dartmouth. Her research interests are clinically motivated and currently she is interested in exploring how many and which sub-groups of prosopagnosia exist. Mary is utilizing behavioral and neuroimaging methods to answer these questions and works mostly with acquired cases.
Present Lab Members - Undergraduate RAs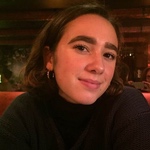 Olivia Nadworny - Undergraduate RA
Olivia is a member of the class of 2022 at Dartmouth College and is working as a Research Assistant in Brad Duchaine's Social Perception Lab at Dartmouth. Her fields of interest include computer science, behavioral psychology, and human centered design. She is also involved with the Dartmouth Sustainability Office, College Democrats, and the club boxing team.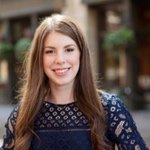 Alison (Ali) Dickstein - Undergraduate RA
Ali is an first-year undergraduate student and a research assistant through the WISP Program. She plans to study Neuroscience and hopes to pursue a career in medicine or medical research, working to help people that have autism. At Dartmouth, Ali is also involved with the Dartmouth Emergency Medical Service, volunteers with kids that have autism through ASPIRE, and is part of Sheba Dance Troupe.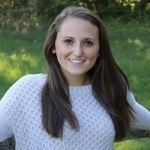 Ali Reynolds - Undergraduate RA
Ali Reynolds is a Junior at Dartmouth College and is from Hermon, ME. She is a Psychology major, and plans to pursue a Ph.D. in Clinical Psychology. Along with working in the lab as a Presidential Scholar, she works as a Psychology 1 study group leader and peer tutor. She is also involved in the Dementia Scholars program, where she meets weekly with nursing home residents with dementia.
Adam Zaun - Undergraduate RA
Adam Zaun is currently in his junior year as an undergraduate at Dartmouth. He is on track to complete is major in Neuroscience and minor in Ethics by Spring 2020. Adam will be working for the lab as a full-time RA in the winter.
Sara Kim - Undergraduate RA
Sara is an undergraduate student majoring in Psychology / Neuroscience at Dartmouth College. As a lab assistant, she hopes to familiarize herself with the research process and learn more about the practical applications of research on various neural mechanisms.
Remote lab members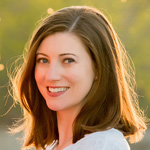 Kirsten completed her Masters and PhD at the University of British Columbia in Vancouver, Canada. She is currently a Research Associate and Lecturer at the Institute of Child Development at the University of Minnesota, but maintains close ties with the Social Perception lab. Kirsten studies the development of normal and abnormal face recognition in children.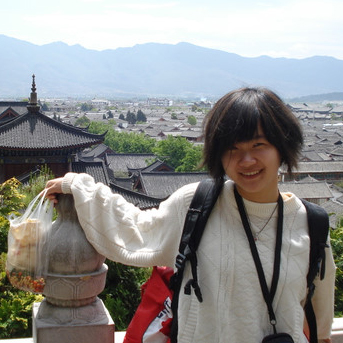 Hua Yang - Graduated PhD Student
Hua graduated as a PhD student from Dartmouth in 2015. She received her B.S. from Peking University and got trained in Fang Lab as well as Meng Lab.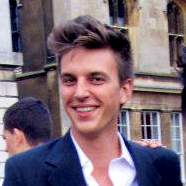 Zachary Potter - Research Assistant
Zack—a Napa, California native—has just graduated from UCSD with a BS in Psychology and is preparing to apply to medical school. He has been working in the lab since fall 2012, primarily developing and managing an online interface that the lab uses to run web experiments via Amazon Turk. Zack has also helped develop the Cambridge Body Memory Test. Zack plans to combine his research experience from this lab with those from his previous labs at UCSD and the University of Cambridge to help shape his future research interests.

CV email